A young Muslim woman donning a headscarf and modest dress attracted wide attention at the Oscars academy awards ceremony last Sunday.
Appearing on the red carpet, Zainab Abdul-Nabi, a student at Screen Arts and Cultures University of Michigan, earned a big applause from attendants.
An aspiring Bronx filmmaker received the Hollywood ending of her dreams Sunday when the Academy of Motion Picture Arts and Science gave her an all-access pass to the Oscars.
A short film submitted to the Academy by Van Cortlandt resident Zaineb Abdul-Nabi was selected out of more than 2,000 submissions and showcased at last night's 86th annual Academy Awards as part of its "Team Oscar" college search.
Along with five other winners, Abdul-Nabi spent Sunday evening handing over 8 1/2-pound Oscar statuettes to famous award presenters, including Brad Pitt and Sandra Bullock.
Among the highlights, however, was a segment during the middle of the broadcast when "Magic Mike" actor Channing Tatum bestowed honors on Abdul-Nabi and the other winners, including a New Jersey native and three Californians.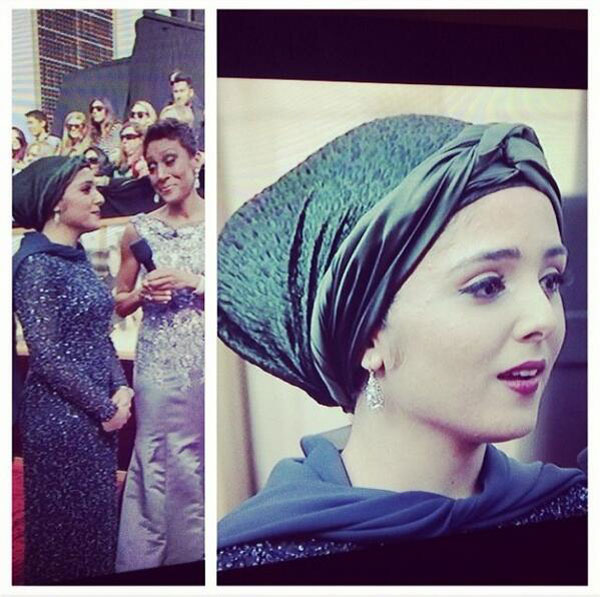 Read more: http://www.nydailynews.com/new-york/bronx/bronx-student-short-film-sends-oscars-article-1.1709499#ixzz2vO8bcpYc