Google has changed the tagline on the homepage of its Palestinian edition from "Palestinian Territories" to "Palestine".
The change, introduced on 1 May, means google.ps now displays "Palestine" in Arabic and English under Google's logo.

In a statement given to the BBC on Friday, Google spokesman Nathan Tyler said: "We're changing the name 'Palestinian Territories' to 'Palestine' across our products. We consult a number of sources and authorities when naming countries.
"In this case, we are following the lead of the UN, Icann [the Internet Corporation for Assigned Names and Numbers], ISO [International Organisation for Standardisation] and other international organisations."
The Palestinian Authority (PA) welcomed Google's decision.
"This is a step in the right direction, a timely step and one that encourages others to join in and give the right definition and name for Palestine instead of Palestinian territories," Dr Sabri Saidam, advisor to Palestinian President Mahmoud Abbas, told the BBC.
"Most of the traffic that happens now happens in the virtual world and this means putting Palestine on the virtual map as well as on the geographic maps," he added.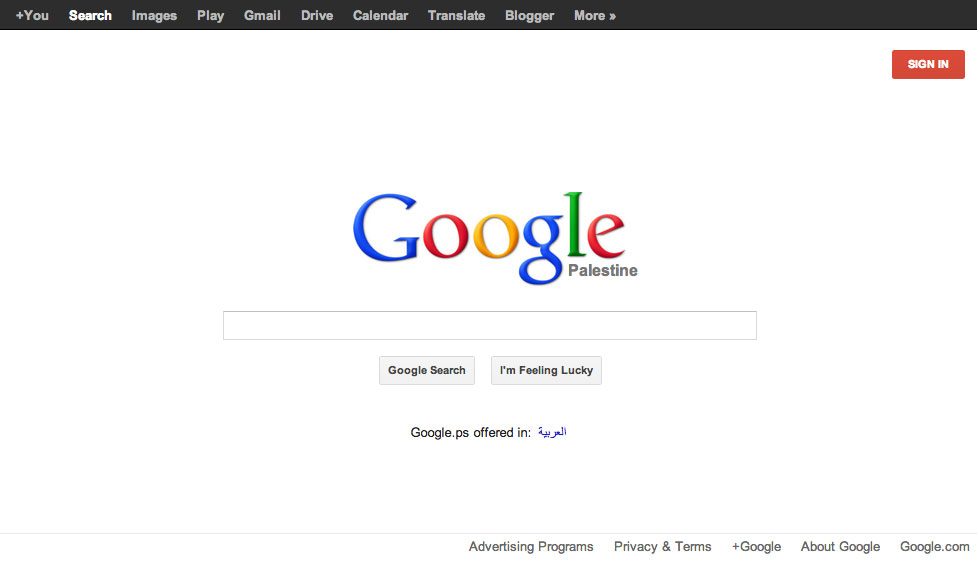 Source: BBC